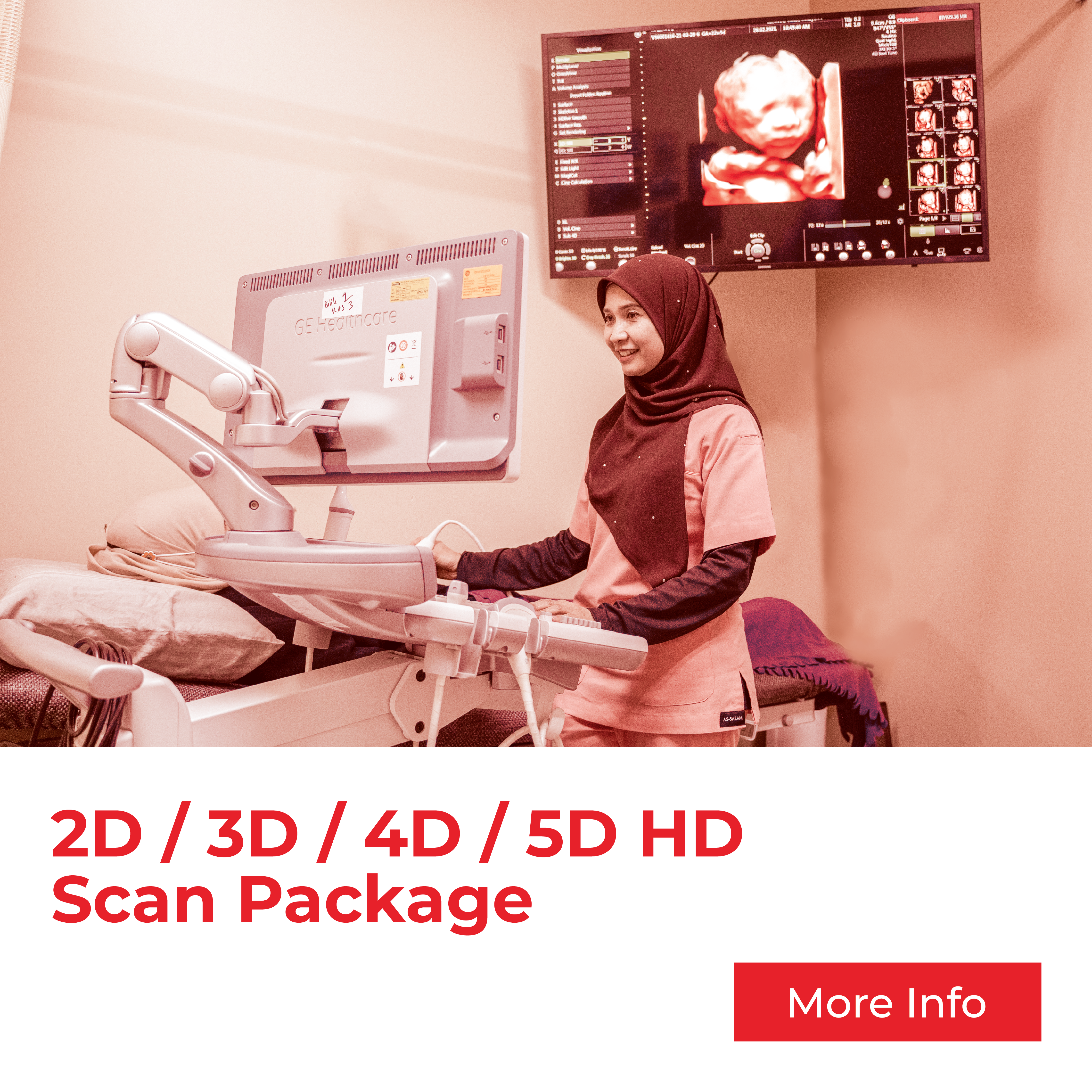 Clinic Ultrasound Scan Services – 2D/3D/4D/5D
We provide 5D/ 4D / 3D / 2D ultrasound scans with air-conditioned rooms with wall-mounted LCD TVs for easy viewing.
✅ The scan is performed by a male or female sonographer who is trained and has extensive experience in scanning.
✅ Scan slots are available every day 7 days a week (You can choose to book a slot online or by phone call).
✅ Our ultrasound package includes an official report for the scan that can be used as a reference by the doctor.
✅ Our scan machine used is one of the most advanced and latest in Malaysia.
Let's explore the amazing world through professional ultrasound examination from Klinik Salam! Through this cutting-edge technology, we ensure that you will be able to see inside your body in a way that has never happened before. Meet your baby in the womb, explore your organs from a unique angle, and gain a deeper understanding of your health.
An ultrasound examination is a window into the hidden world within you. Join us on this journey to unearth secrets waiting to be revealed. Checkups are not only for expectant mothers but for male ultrasound & female ultrasound checkups available!