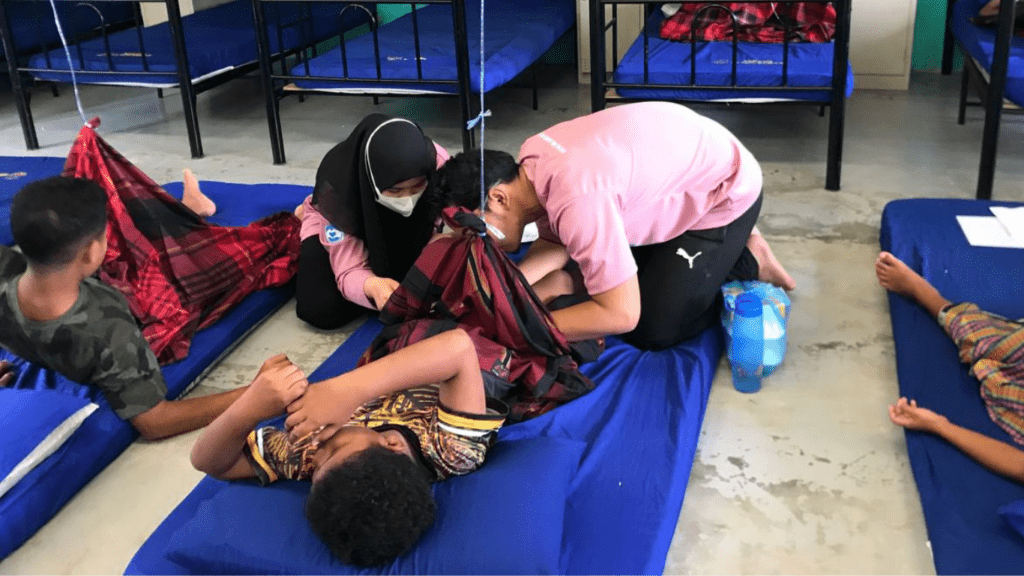 Alhamdulillah, pada hari ahad yang lepas, bertarikh 5 Februari 2023 telah berlangsungnya Program Sunathon bagi 37 kanak-kanak orang asli di Pos Kemar Perak, hasil kerjasama dengan pasukan Imaret dan pelajar dari University of Cyberjaya (UoC). Program telah berlansung dari jam 8 pagi sehingga 3 petang.
.
Semoga dengan bantuan dari pasukan Imaret, University of Cyberjaya (UoC) dan Klinik As-Salam dalam membantu saudara kita di sana, dan memberi makna pada #ertihiduppadamemberi 😇
.
Bagi ibu ayah yang sedang mencari-cari, tempat berkhatan untuk anak bujang pada cuti sekolah yang tidak lama lagi, jom lakukan di Klinik As-Salam! 🤗
.
Nak booking sekarang pun boleh, lepasni tak perlu risau sama ada slot masih ada atau sudah penuh, kan?
Untuk booking boleh terus tekan link kami ini,
https://book.kliniksalam.com/customer
.
#klinikassalam #ertihiduppadamemberi #sunathon